Dental Planet is a leading dental clinic at Mysore providing best Dental treatment at Mysore. With the ultra-modern facilities available in the clinic you can be assured of safe and secure the treatment at the hands of our specialist dentists.
Reasons to choose us for Dental Treatment in Mysore
Experienced Dentists with average experience of more than 10 years
Advanced equipments like LASERS, Implants etc.
All Dental treatment under one roof.
Leading Invisalign Providers in Mysore
Strict sterilization protocol with B Class autoclave to ensure that there is no cross-infection.
Clean and Comfortable office
Clean and comfortable office with friendly staff with 'Patient First' policy. Located at Kalidasa Road, easy access with lift facility and wheel chair access entrance
Treatments on appointment basis so there is zero waiting period at clinic. All appointments are managed by software with reminders by SMS and email on the day of appointments.
Patients can access their records through software.
Membership facility wherein members get additional discount on treatment charges. Click here to know more about membership.
Prompt follow up
Our Specialist Doctors
---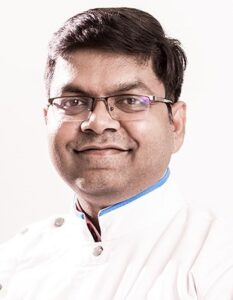 Dr. Avinash BS MDS (Periodontology), FAD
Periodontist,  Implantologist and Aesthetic Dentist
Experience: 17 years
Treatments: Gum Surgeries, Implants, Aesthetic Procedures, Crowns, Veneers, Extractions, Minor Oral Surgical Procedures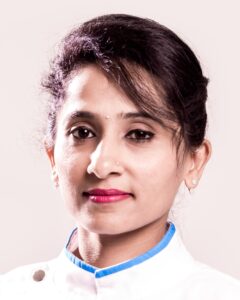 Dr.Bhagyalakshmi A MDS (Orthodontics), PhD, FAIMER
Orthodontist, Invisalign Specialist and Breathe Healthy Consultant
Experience: 17 years
Treatments:Metal/Ceramic Braces, Invisalign, Myobrace

Dr.Vijay Kumar MDS (Conservative and Endodontics)
Endodontist
Experience: 18 years
Treatments: Root Canal Treatment

Dr.Navaneetha Cugati MDS (Pedodontics and Preventive Dentistry)
Pedodontist
Experience: 17 years
Treatments: (Only for Children) Pulpectomy, Pulpotomy, Flouride application, Fillings, Crown/Cap, Extraction of teeth

Dr.Sania Sait BDS
General Dentist
Experience: 2 years
Treatments: Fillings, Teeth Cleaning and Polishing, Dentures and all general procedures in Dentistry

Dr.Neda Naveed BDS
General Dentist
Experience: 1 year
Treatments: Fillings, Teeth Cleaning and Polishing, Dentures and all general procedures in Dentistry